Association of American Indian Physicians Immersion Partnership
The 2021 Association of American Indian Physicians Immersion Internship has been cancelled. It will be held again in the summer of 2022. Visit this page for updates.
---
ARE YOU AN OKLAHOMA NATIVE HIGH SCHOOL JUNIOR, SENIOR OR RECENT GRADUATE INTERESTED IN A CAREER IN HEALTH CARE?
Many American Indian students in medical or health-related degree programs lack sufficient cultural exposure to keep them connected to their heritage and increase the likelihood that they would return to their communities.
The 10-day American Indian Health Professions Youth Immersion Internship seeks to provide you a comprehensive introduction to health career opportunities. This internship includes interactive workshops, presentations, hands-on activities and cultural experiences to encourage interested students to pursue careers in health care.
You will also shadow health care professionals in tribal health clinics and urban Indian health centers. Cultural experiences may include traditional games, stomp dances, pow wow, drum making, storytelling, basket making and more.
At the conclusion of the internship, you will receive a monetary stipend.
Eligibility: Students must be American Indian and have a CDIB, tribal enrollment card or proof of tribal enrollment. Students must be high school juniors, seniors or recent graduates.
Participant Lodging: University of Tulsa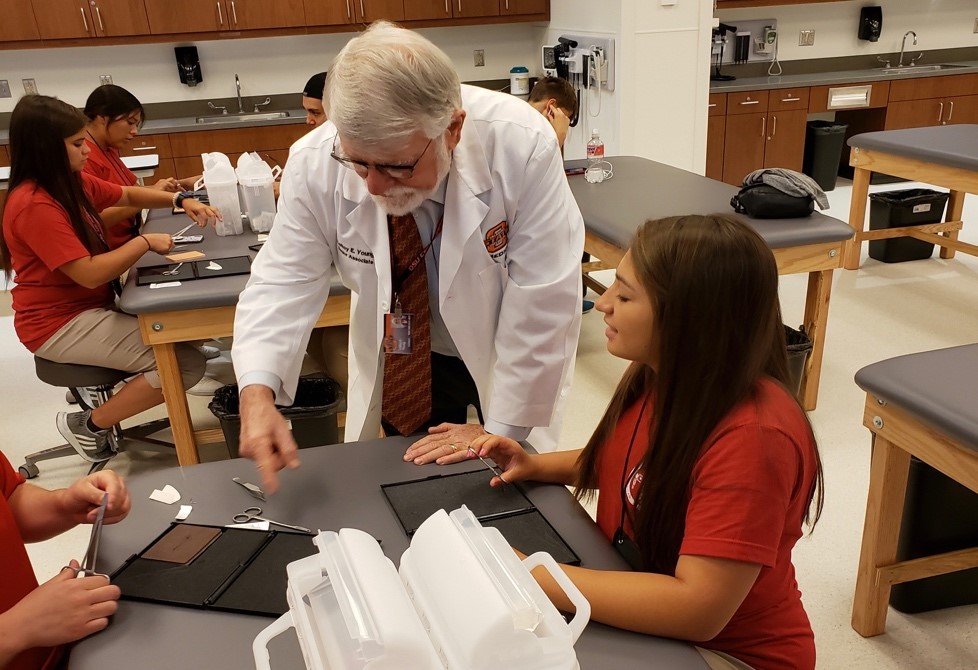 About AAIP
The Association of American Indian Physicians (AAIP) was founded in 1971 as an educational, scientific and charitable non-profit corporation with goal of improving the health of American Indian and Alaska Natives.
AAIP recognizes education and pipeline programs are essential to increasing the number of Native health care workforce professionals. That is why AAIP is heavily involved in middle and high school programs aimed at increasing the number of Native students entering health-related fields.
In addition, continuing education of medical professionals on culturally competent care and health inequalities can lead to a more diverse and knowledgeable health care workforce and, most importantly, health equity for American Indians.

American Indian Health Professions Youth Immersion Internship Sponsors