The Department of Wellness offers programs and services to help provide a healthy lifestyle environment for student, faculty and staff.

Our mission is to enhance the quality of life for our students, staff and faculty through improved physical and mental development that leads to a healthy and rewarding life.
Dimensions of Wellness
Wellness is about choices moderation and most importantly about the harmony of our different dimension of wellness: physical, emotional, social, professional and spiritual. Learn more about the dimensions of wellness and the programs that can help you achieve individual wellness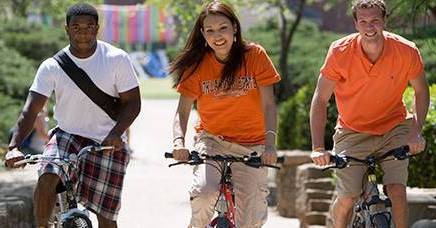 Physical
A state of physical well-being includes lifestyle behavior choices to ensure health, physical fitness, and to live in a balanced state of body, mind and spirit. Students, faculty and staff can utilize the on-campus Wellness Center, attend fitness classes and participate in other wellness services like healthy cooking classes, blood pressure screenings and wellness coaching.
Wellness Center
Fitness Classes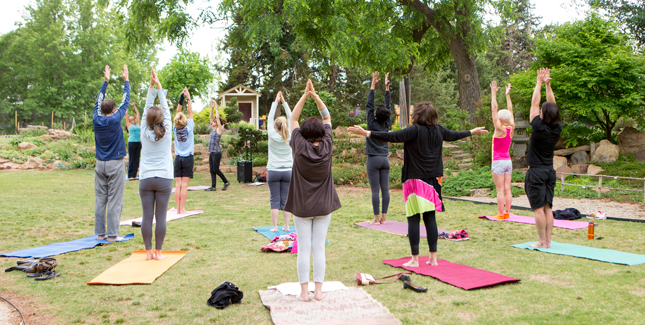 Spiritual
Spiritual wellness being is about our inner life and its relationship with the wider world. To be spiritually well will mean a positive engagement with others, self and our environment. We offer yoga classes and workshops on meditation and mindfulness.
Yoga Classes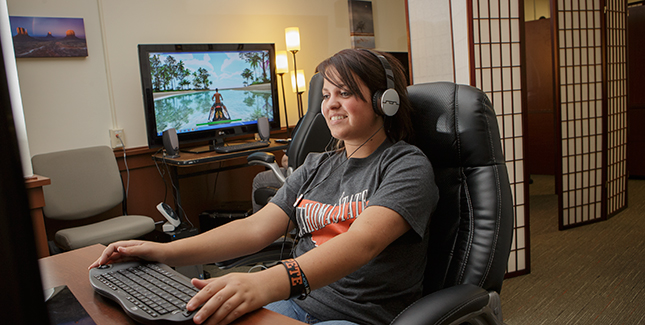 Emotional
Emotional well being enables an individual to be able to function positively in society and meet the demands of everyday life. Student, faculty and staff have access to a dedicated Reboot Center, on-campus Counseling Center, OSU's Pet Therapy Program and resources available through Guidance Resources.
Counseling Center
OSU'S Pet Theraphy Program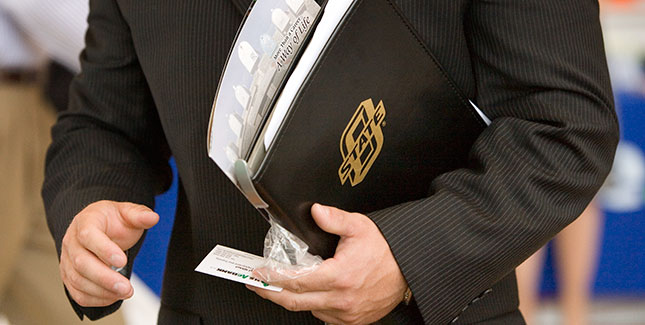 Professional
Professional wellness may not be what you think of when you think of health and wellness but it is an important aspect of living in balance. It includes a commitment to lifelong learning, leadership development, financial wisdom, creativity, goal setting and career development.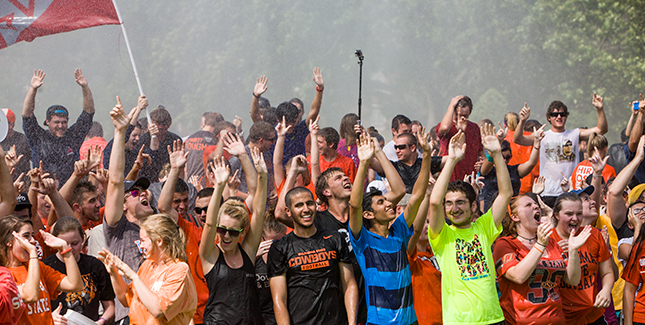 Social
Social well being refers to our ability to interact successfully within a community and throughout a variety of cultural contexts while showing respect for yourself and others. From intramural sports to lunch-n-learns and other social activities, we offer many opportunities to socialize with peers.
Wellness Center
Hour of Operation
Mon - Sun | 5 a.m. - Midnight
Membership
Student, faculty and staff membership is free of charge (a current OSU ID is required at time of enrollment).