Student Clubs and Organizations
Student Government Association
The Oklahoma State University Center for Health Sciences Student Government Association strives to serve all students. It is our goal to serve the students by representing student opinions, addressing different campus needs through targeted programs and providing opportunities for leadership development in order to enrich the quality of student life.
SGA partners with faculty, staff and the student body to ensure that OSU-CHS is in a process of constant improvement.
Please contact the Student Government Association at osu-com.sga@okstate.edu.
2020-2021 SGA Officers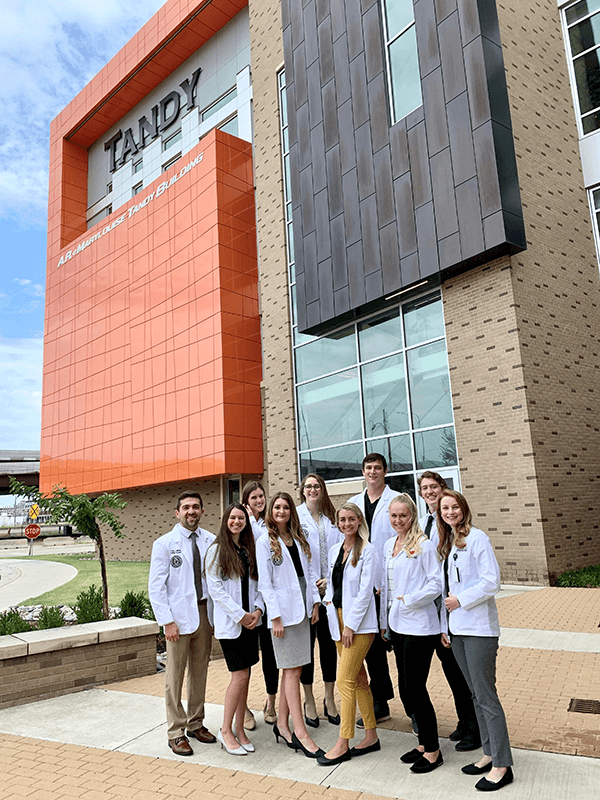 OSU-CHS has more than 30 active student clubs on campus. Clubs often host events and recreational activities that provide opportunities to mentor or network with other students, delve deeper into clinical studies, discuss and influence healthcare policy, and just have fun. You can find whatever fits your interests and enhances your life. To learn more about student clubs and organizations on campus, please contact the Office of Student Life at chs-campuslife@okstate.edu.
View list of all organizations

American College of Osteopathic Emergency Physicians (ACOEP)

American College of Osteopathic Pediatricians (ACOP)

American College of Osteopathic Surgeons-Medical Student Section (ACOS-MSS)

American Medical Student Association (AMSA)

American Medical Women's Association (AMWA)

American Osteopathic College of Physical Medicine & Rehabilitation (AOCPMR)

Anesthesiology Student Interest Group (ASIG)

Association of Native American Medical Students (ANAMS)

Biomedical Science Graduate Student Association (BSGSA)

Business & Leadership in Medical Practice (BLiMP)

Christian Medical Association (CMA)

Dermatology Interest Group Association (DIGA)

Forensic Student Organization (FSO)

Gay & Lesbian Advocacy in Medicine (GLAM)

Global Medicine Club (GMC)

Medical Interdisciplinary Specialty Club (MISC)

Oklahoma Osteopathic Obstetrics and Gynecology Student Association (OOOGSA)

Sigma Sigma Phi (SSP) – Honor Society

Student Advocate Association (SAA)

Student American Academy of Osteopathy (SAAO)

Student American Osteopathic Academy of Orthopedics (SAOAO)

Student Association of Military Osteopathic Physicians & Surgeons (SAMOPS)

Student Association of the American College of Osteopathic Family Physicians (SAACOFP)

Student Association Osteopathic Association for Sports Medicine (SAOASM)

Student Government Association (SGA)

Student Interest Group in Neurology (SIGN)

Student National Medical Association (SNMA)

Student Osteopathic Association of Radiology (SOAR)

Student Osteopathic Internal Medicine Association (SOIMA)

Student Osteopathic Medical Association (SOMA)

Student Osteopathic Psychiatry Association (SOPA)

Student Osteopathic Rural Medicine Club (STORM)

Student Osteopathic Surgical Association (SOSA)

Student Political Action Committee

Wilderness Medical Society (WMS)