Research Days 2021 | February 22 - 26, 2021
Research Days 2021
Call for Abstracts
The OSU-CHS Office of Research and the Research Committee are pleased to invite abstracts for OSU-CHS Research Days 2021, to be held the last week of February virtually and at OSU-CHS. Students of all levels, residents, post-doctoral researchers, faculty and staff are invited to submit abstracts for oral and poster presentations. Dates for the event and schedules for virutal presentations are forthcoming. Presentations on all topics of research conducted by OSU-CHS researchers are welcomed and encouraged.
One of the goals of our annual Research Days event are to showcase student research, encourage student researchers to interact with each other as well as with senior professionals, and to give student researchers the experience of attending a scientific conference. The office also welcomes Faculty and Staff to present research being conducted in addition to interacting with the campus community.
Information on what to include in the abstract and the submission portal can be found at: okla.st/chs-research-days
Deadline: ALL Abstract submissions are due January 15th, 2021
Free Poster Printing
The Medical Library prints posters for free for all OSU CHS students, residents, staff & faculty
Research Days 2021
Call for Artwork
Research Days 2021 will also showcase the artistic talent that underpins the creativity of our students and faculty.


Two types of submissions are accepted:
BioArt & Notes/Schematics


Email submissions to chsresearchday@okstate.edu

All artwork will be displayed virtually on the Research Office website.
Deadline: ALL Artwork submissions are due
January 29th, 2021
Frequently Asked Questions
Some answers to your questions about Research Days 2021 can be found on our FAQs page
FAQS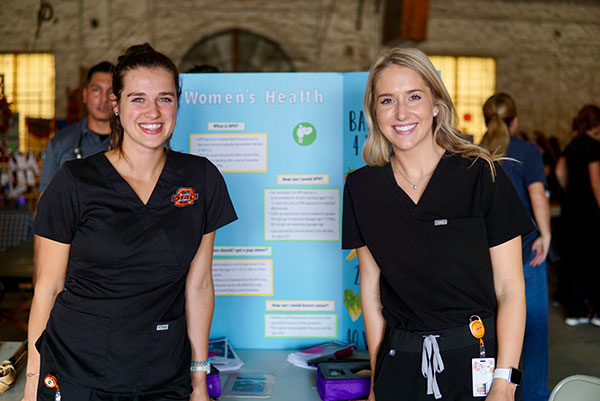 Contact
Rebecca Crandell, MS, RSO
Assistant Director, Research Compliance
1111 W 17th St | Tulsa, OK 74107-1898
918-561-1400